Meet Our Students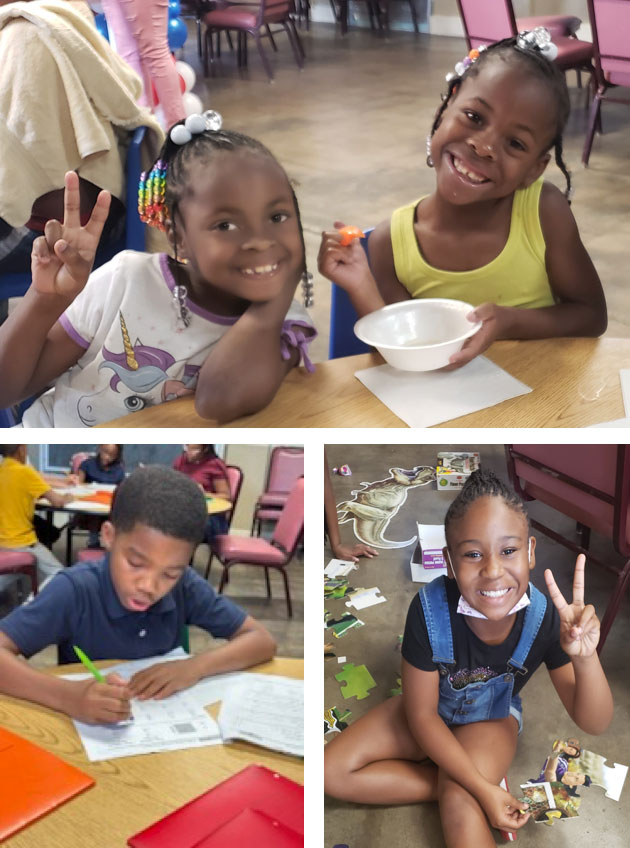 The majority of students enrolled in Cornerstone's afterschool program are students from Tampa Heights Magnet Elementary School, which is located approximately 5 minutes across the street in walking distance from the physical location of where Cornestone Kids is housed in the Parrish Hall of St. James Episcopal House of Prayer.
Tutors pick up the children each day, making the program a convenient option for working parents to safely leave their children in our care.
Focus on Academics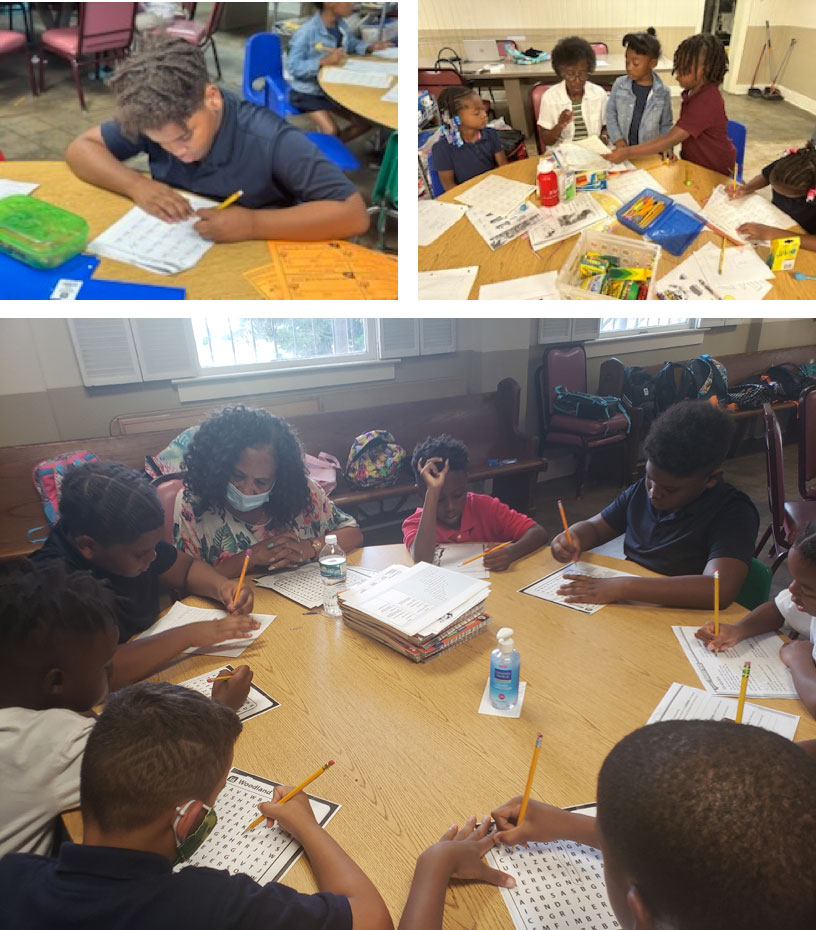 Cornerstone Kids s primary focus is assisting students with their school homework assignments while tutors help them to make sure their work gets completed in a satisfactory manner. When students homework are completed, they engage in other academic activities such as building vocabulary and spelling through word-search puzzles.
Academic excellence and high scholastic aptitude is our goal.
Working with Students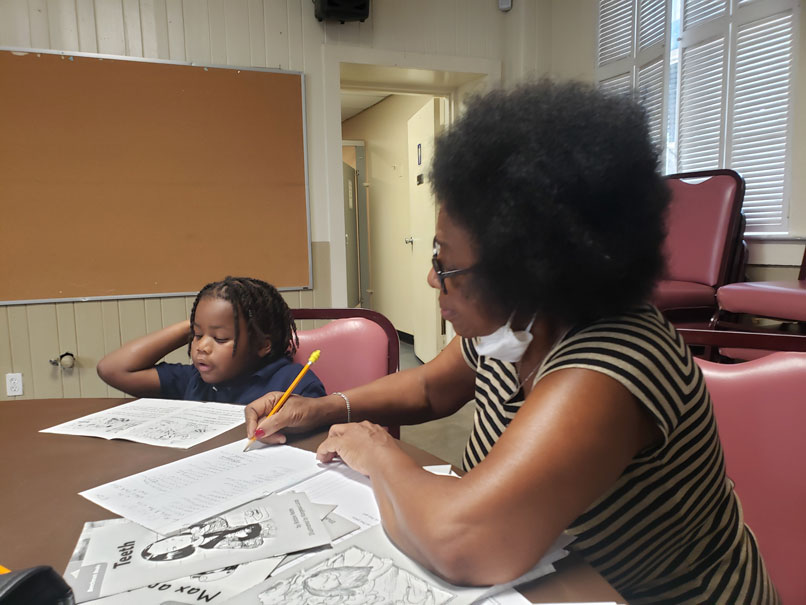 Veteran literacy advocate and volunteer tutor Mrs. Evie Larmond Louden assesses individual student reading level and comprehension.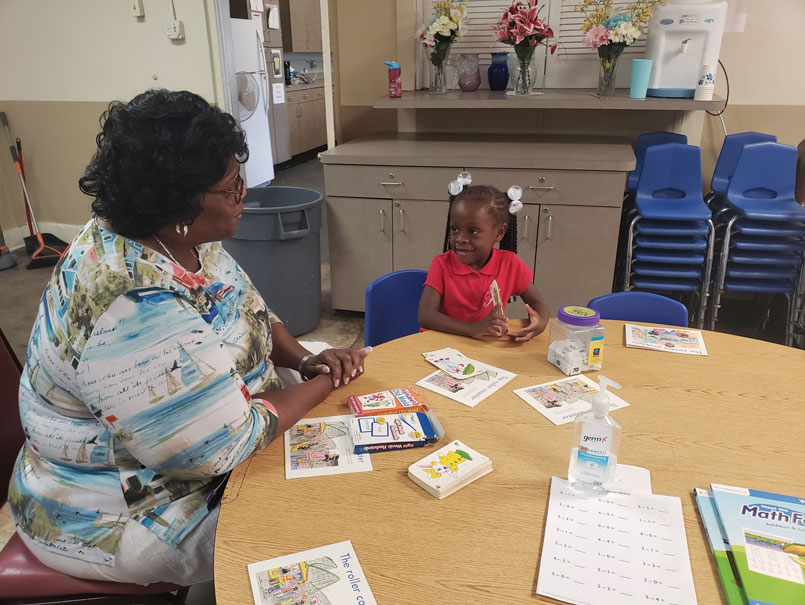 Cornerstone Kids Inc, President of the Board, and 35 year Educator and School Principal, Ms. Leila Mizer helps a kindergartner build her alphabet recognition skillset through memory cards.
Area Students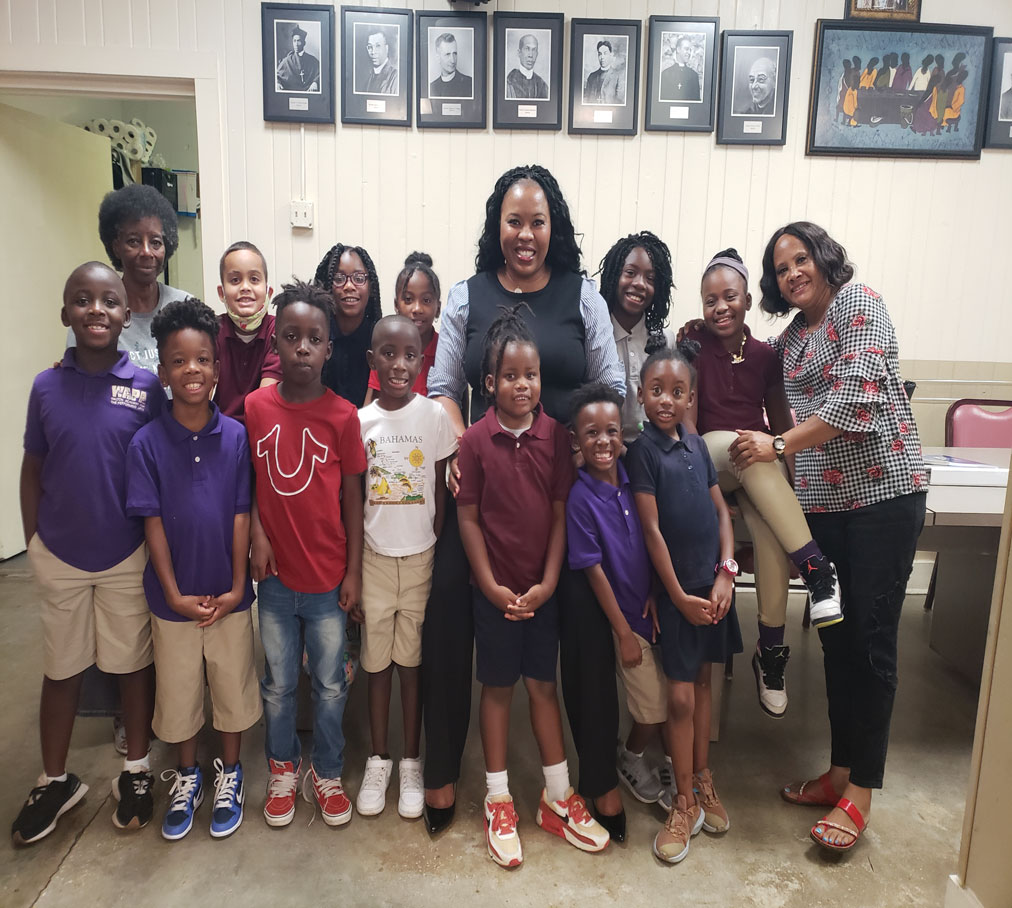 Cornerstone Kids has students enrolled from Tampa Heights Elementary Magnet School, B.C. Graham Elementary School and Walton Academy.